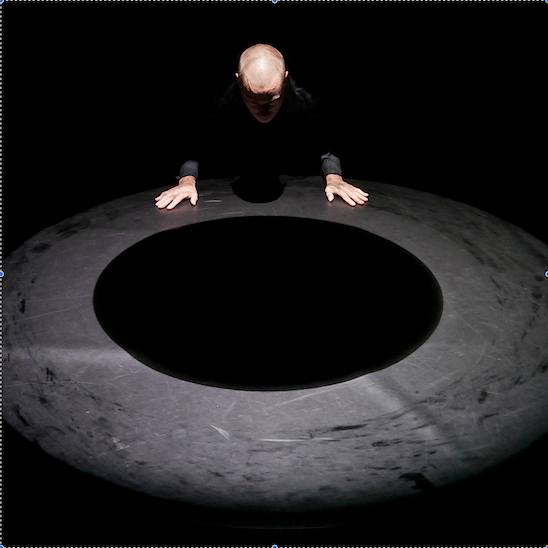 UNTIEFE a depthless place
| | |
| --- | --- |
| | 26. September 2023 |
| | Kölln |
| | Festival theaterszene europa by studiobühneköln |
Tickets
Since I was a child there was this hole inside of me.
Since I was a child I was grieving –
loving that which has slipped from view
and grieving that which has not yet done so."
by Jan Jedenak – Theater figuraler Formen/ Premiere 14th of April 2023 Westflügel Leipzig
A hole, bottomless. It leads down into the depths of the human psyche, past different faces of grief. Leads down into a void that devours, a void from which springs what was thought lost. The visual and vocal coping with human distress opens the abyss to the appearances of horror. A story between the conscious and the unconscious about the empty spaces in us. A step into nothingness to resonate with the void.
Directed by: Jonas Klinkenberg, concept, performance & equipment: Jan Jedenak, music: Ekheo, costume: Alexandra Börner, coaching for voice & body: Noemi Fischer, choreographic supervision: Nicole Mossoux
A production of Jan Jedenak – Theatre of figural forms in co-production with FITZ Stuttgart – Theater of animated forms, studiobühneköln and Westflügel Leipzig. Funded by the Performing Arts Fund with funds from the Federal Government Commissioner for Culture and the Media as part of NEUSTART KULTUR and the Cultural Foundation of the Free State of Saxony. This measure is co-financed by taxes on the basis of the budget passed by the Saxon state parliament.